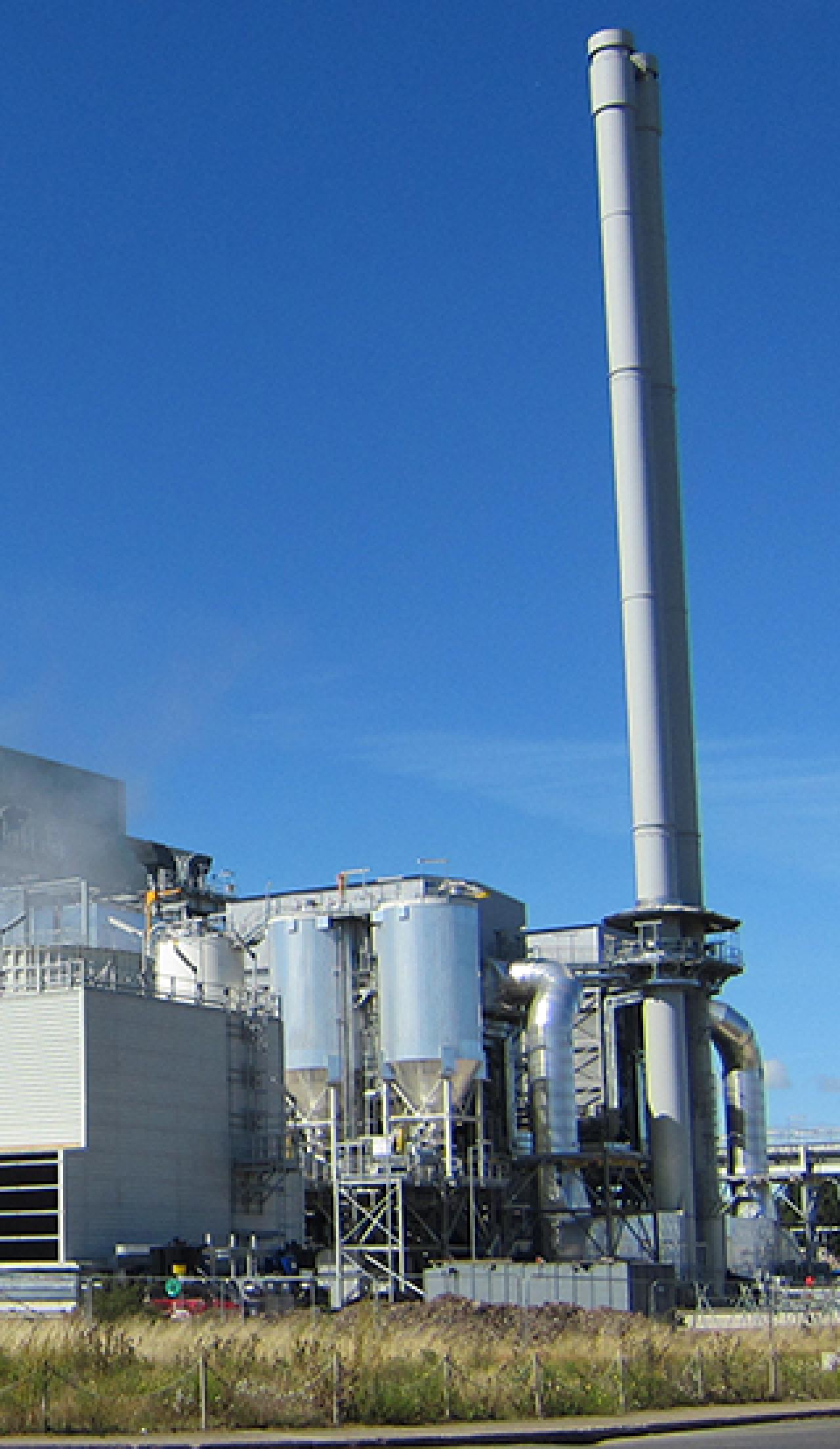 VapoLAB™ is the advanced conditioned dry / semi-dry sorption process using standard hydrated lime or quick lime.
It includes 2 or 3 steps:
Steam generation / gas cooling (as an Option): a steam generator is located in the flue gas ducts upstream the LABLoop™ reactor and bag house filter.
Residues activation: the steam is put in contact with the recirculated unused reagent or generated salts in the ActiLAB™ reactor. This particular step will boost the reagent activity and residue reactivation.
Residues recycling: reactivated residues are reinjected in the LABloop™ reactor.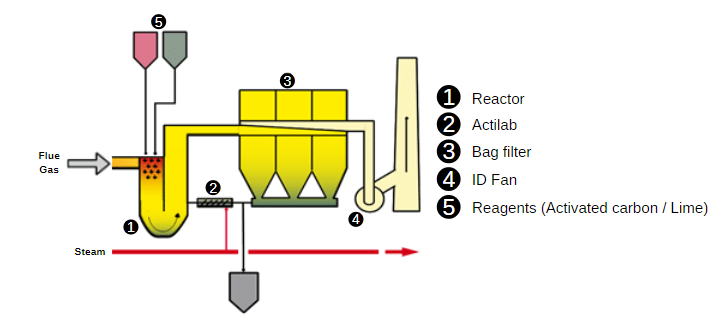 SecoLAB™ is an efficient dry system based on sodium bicarbonate or lime reagents.
It includes 3 steps:
Flue gas conditioning (only applicable with Lime reagent): to ensure optimum process temperature by conditioning tower or similar
Injection of dry additives: for a powerful removal of acid pollutants by sodium bicarbonate or hydrated lime and removal of heavy metals, mercury and dioxins by activated carbon or equivalent
Reactivation and recirculation of residues (directly through ActiLAB™ screw or by an external maturation silo): final removal of pollutants, buffering of pollutant peaks, minimization of reagents consumption.
1/ Lime reagent:


2/Sodium Bicarbonate reagent: