Waste-to-Energy (WtE), is a term that is used to describe various technologies that convert non-recyclable waste into energy (such as heat and electricity)
Waste is the fuel source, coming from cities, called Municipal Solid Waste (MSW).
Currently, the world generates 1.3 billion tons of Municipal Solid Waste (MSW) annually.
By 2025 the world could generate 2.2 billion tons of MSW per year. Such a prediction forces us to consider and develop alternatives to meet our future waste management (WM) challenges.
Waste-to-Energy lines fitted with LAB Flue Gas Cleaning (FGC) represent an equivalent of 40 million tons per year of treated waste.
LAB is actively present in Europe and one of the leaders in Flue Gas Cleaning for WtE plants.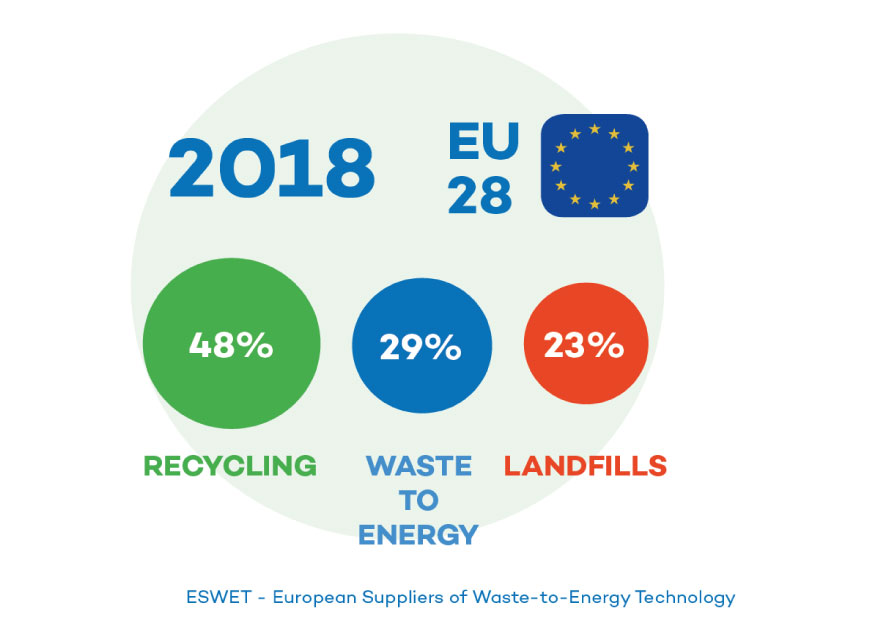 Click here to see the evolution of the Municipal Waste Treatment in Europe from 2010 to 2018